Molded of
heavy-duty
Polycarbonate Plastic
Proudly molded in
Pennsylvania
Durapeg is known for producing the finest tent stakes available. Our time-tested design, coupled with a carefully balanced combination of rigidity, impact and tensile properties is molded out of heavy-duty polycarbonate plastic. This formula delivers a lightweight and durable product, eliminating the sharp edges that are often customary to most other tent stakes currently on the market.
---
Made in the USA

Made of heavy-duty polycarbonate plastic

Strong and Lightweight

Rust and oxidation proof

Robust and shatterproof

No sharp edges to snag tent material
Any questions or business offers?
We are looking forward to hearing from you!
*All fields are required*
Durapeg LLC
Box 112
Warren, PA 16365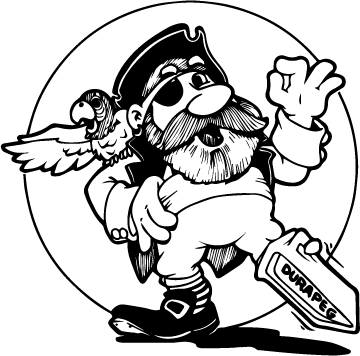 Durapeg was founded in the sixties by Athol McLean (Mac) Carr Harris. Mac's drive to develop the first peg stemmed from his interest in supplementing his young hockey pad company which was, at that time, using newly developed HDPE plastic resins. 
In 1982, a chance encounter between Mac Harris and Jeffrey D. Werner, ultimately shaped the future of Durapeg, as the company changed ownership and evolved into what it is known for today. Jeff used his engineering mind, coupled with his love of the great outdoors to continuously grow the business. An avid camper for over 30 years, Jeff was passionate to supply tent manufacturers with his high quality stakes.
Jeff's unexpected passing in 2017 left a significant void for his family and nearly everyone who knew him. Believing in their father's vision and the Durapeg brand, Jeff's son Kevin and his daughter-in-law Erin,  were compelled to move forward with the business as they continue his legacy. Formerly manufactured in Canada, Erin worked diligently to move Durapeg production to Somerset, PA, ensuring the highest quality standards that Jeff would, undoubtably, be proud of.